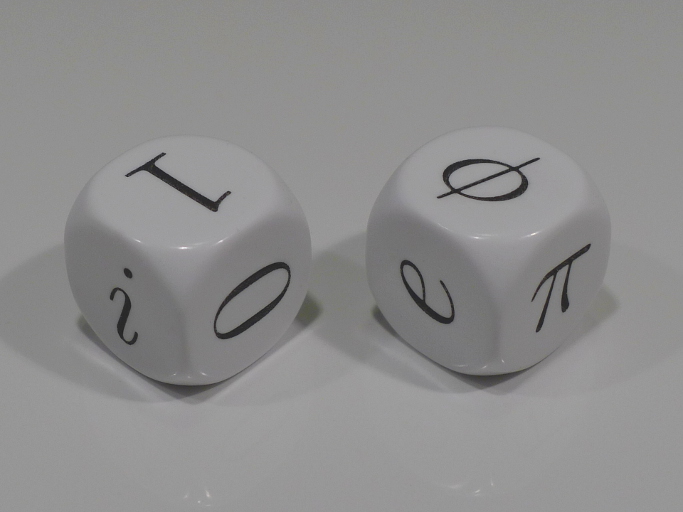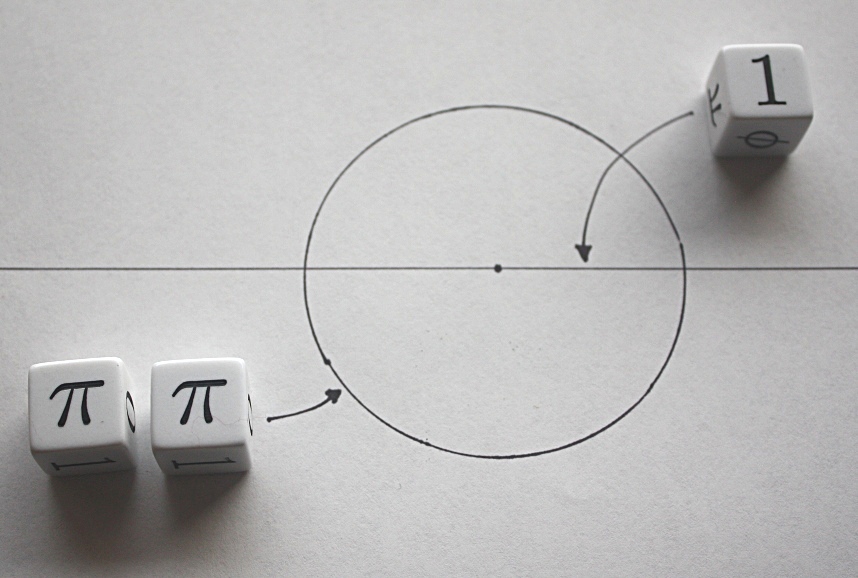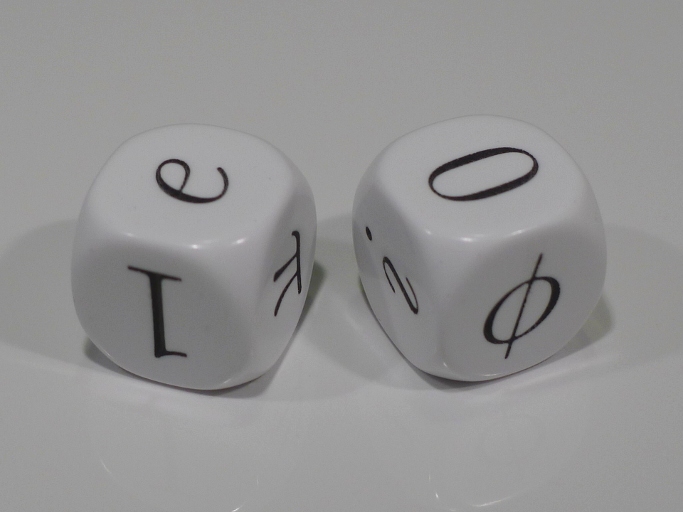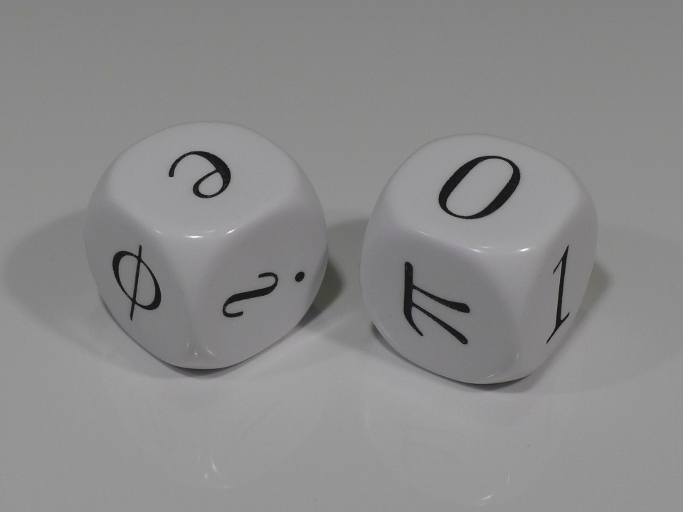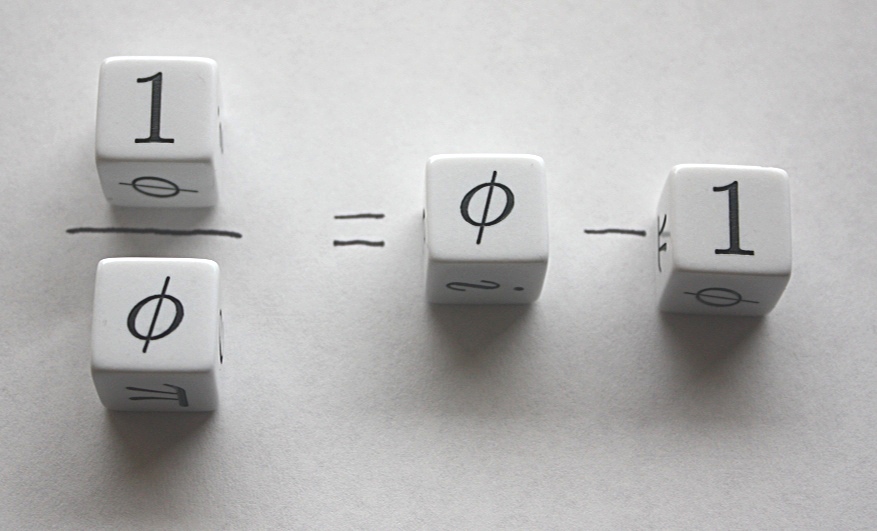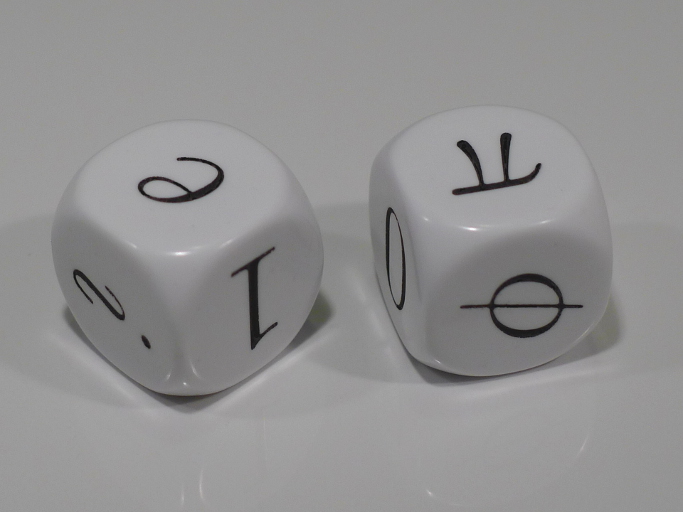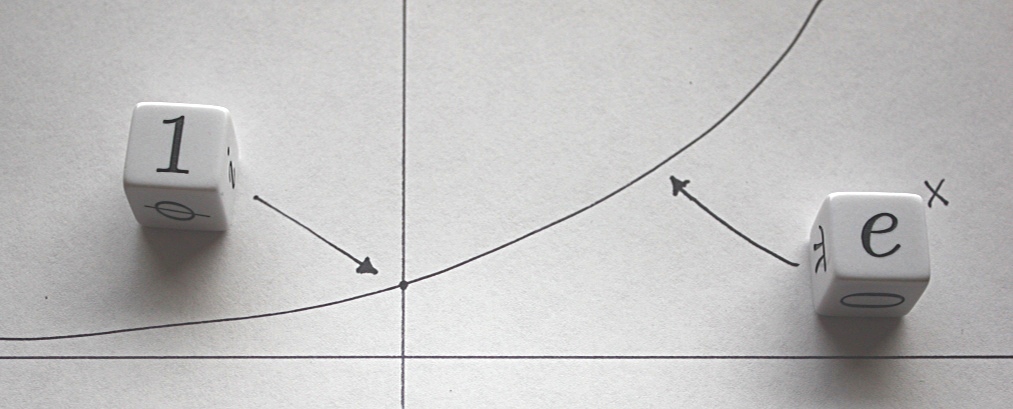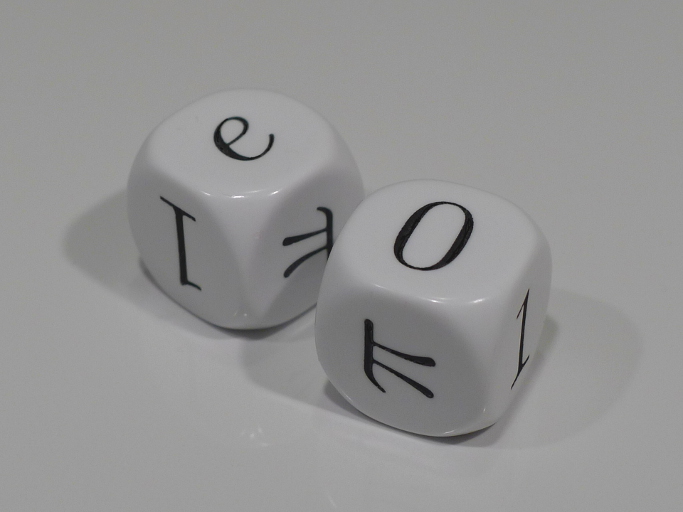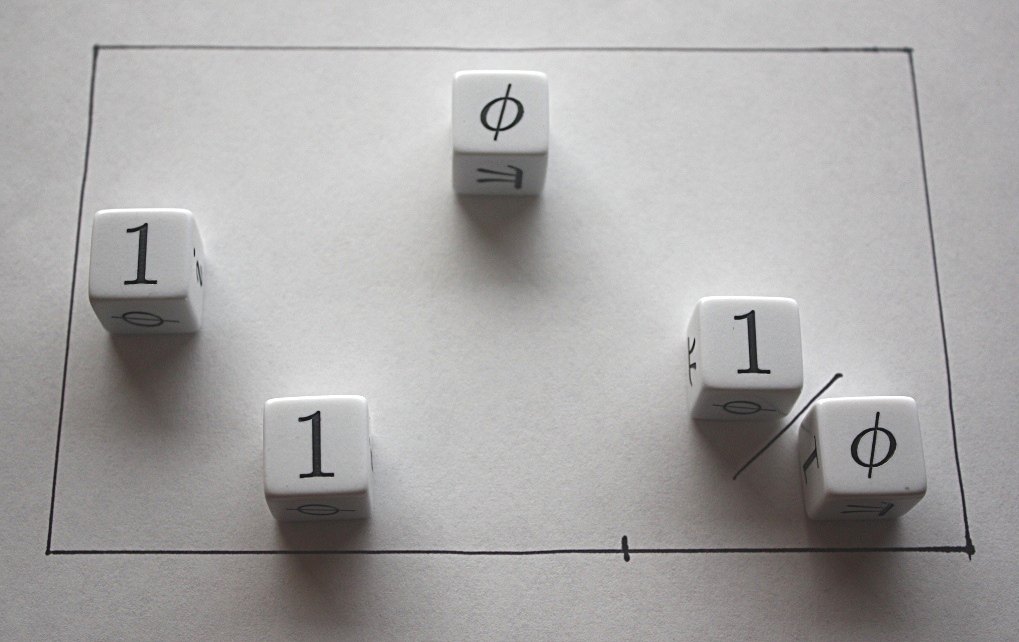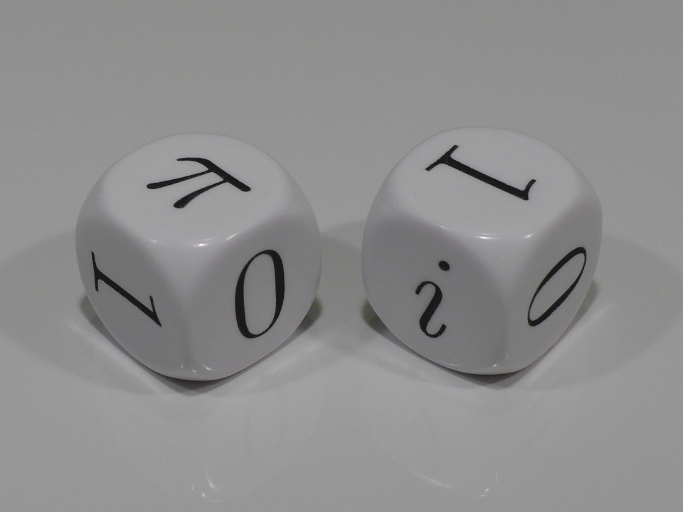 These standard-size, 1.6 cm (5/8 inch) acrylic dice have been engraved with the six most important numbers in mathematics.
Albert Einstein famously said that "God does not throw dice." These Mathematician's dice might have changed Einstein's mind.
Buy now!
Mathematician's dice are again available for purchase! For a limited time, they are available for $7 for one die, or $14 for a pair of dice, plus shipping. The dice are very light, so shipping is only $2.32 to anywhere in the United States, or $6.36 anywhere else in the world.
The symbols
Dice in the wild
In San Francisco, via @mwhooker: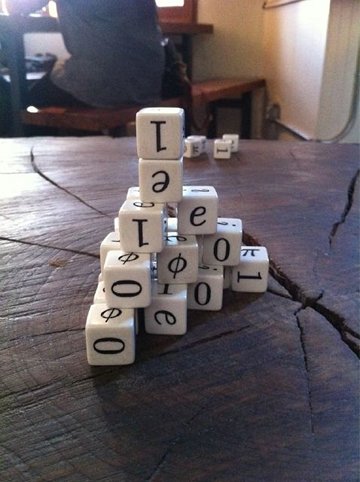 In New York, via @state_machine: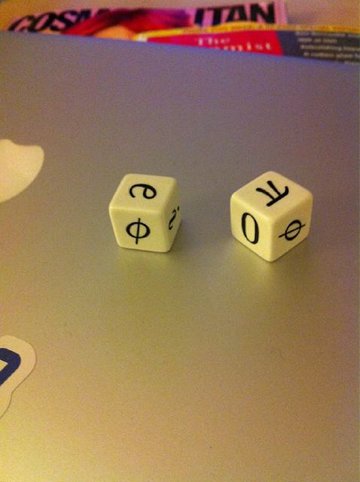 On Instagram, via @yonoleo: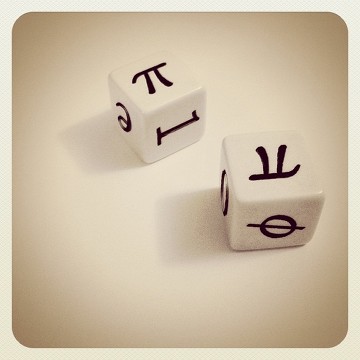 At the Santa Cruz farmer's market, via @philiph: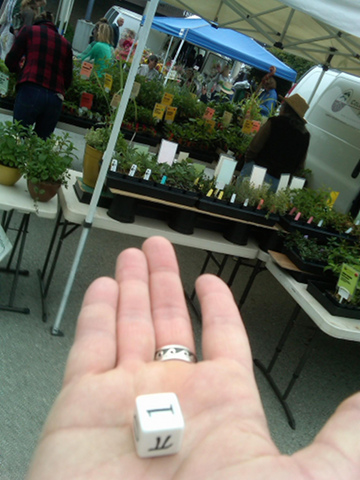 History
The Mathematician's Dice began as a Kickstarter project, which shipped nearly four thousand dice to over one thousand happy mathematicians. Watch the original video here:
What people are saying
Here are some of the comments from happy dice owners on the Kickstarter project: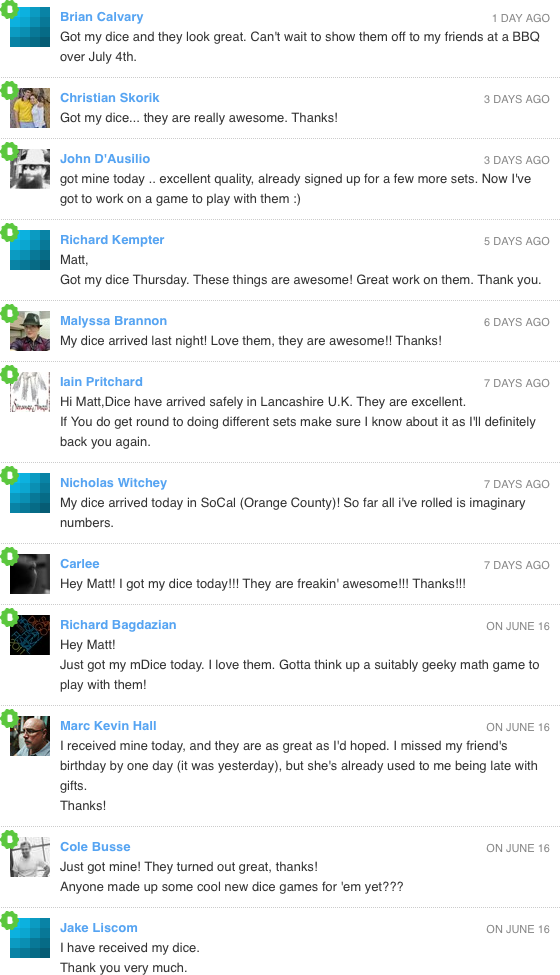 In the press
Wired's Geek Dad blogged about the Mathematician's Dice here, and helped the Kickstarter project become so popular.
A photo of The Mathematician's Dice appeared in Wired's print edition, in How Kickstarter Became a Lab for Daring Prototypes and Ingenious Products.
Shapeways, the original home of the Mathematician's Dice, has blogged about the project a few times.
Get your Mathematician's Dice today!
Stay in touch
Follow @MathDice on Twitter or sign up for updates via email.